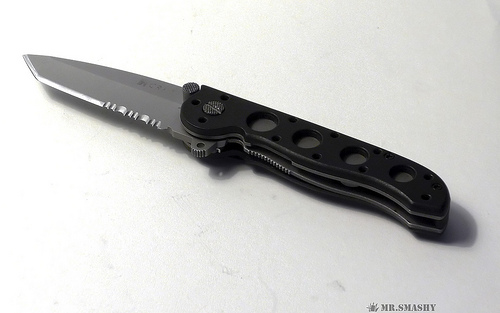 Eric Andreasen, 39, was sentenced to life in prison without the possibility of parole by a San Diego Superior Court Judge. Katherine Parker, the victim, was murdered after spending a day shopping in Oceanside. She was returning to her car when Mr. Andreasen approached her in the parking lot, demanding money. Mr. Andreasen frustrated that she wouldn't give him money then stabbed her eight times. Police and paramedics arrived to the scene quickly but were unable to save the life of Katherine Parker.
There was no question that Mr. Andreasen committed the crime, there were several witnesses and he did not flee the crime scene. However, he plead not guilty by reason of insanity. Mr. Andreasen had been diagnosed with schizophrenia over ten years ago. Despite his clear mental illness a North County jury found him sane at the time he committed the crime.
Prosecuting attorneys passionately argued that because of Mr. Andreasens long history of criminal activity, he knew right from wrong. An understanding between right and wrong is required for for establishing the defendant's sanity in criminal cases.
Mr. Andreasen had been harassing women in the same parking lot for several weeks, asking for spare change or cigarettes. According to these women, Mr.Andreasen made them feel threatened and unsafe. Mr. Andreasen criminal history began in the 1990's which includes convictions for robbery, burglary, theft and battery. In 1999, he was ordered to register as a sex offender after a conviction for indecent exposure. In 2004, Mr. Andreasen was admitted into a mental hospital, where he spent 76 days.
Mr. Andreasen committed this murder 17 days after he had been released from parole.
This article can be found:
North County Times by Teri Figueroa