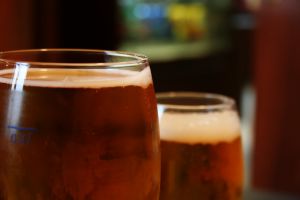 The star, Ryan Dunn, of the popular TV show and movies 'Jackass' died Monday night in a drunk driving accident. The show and movies featured American stunt artists performing dangerous, crazy, and ridiculous stunts and pranks. Mr. Dunn, 34, had a blood alcohol level which registered at 0.196, over double the legal limit. The legal limit for drivers over the age of 21 is 0.08 per cent which takes around one to three drinks, depending on your weight. For those under the age of 21 any blood alcohol content level above 0.00 is illegal. Also called the "No Tolerance" in many States.
According to reports, Mr. Dunn was driving his Porsche 911 GT3 130 miles per hour(mph) in a 55 mph zone. Unable to maintain control at that speed, the Porsche jumped a guardrail, flew into a wooded ravine, hit a tree and burst into flames. Zachary Hartwell, 30, the passenger in the vehicle also died in the crash on Monday night. The collision left the vehicle chard, unrecognizable and contorted except for a door which flew off sometime in the duration of the crash.
Mr. Dunn and Mr. Hartwell were both drinking at a West Chester, Pennsylvania, bar called Barnaby's of America, several hours before the crash took place. The general manager of the bar stated that Mr. Dunn, " came in hop, skip, jumping, he left hop, skip, jumping". The manger also stated that he was speaking and walking clearly, showing no signs of abnormal drinking. Employees at the bar also agree that Mr. Dunn wasn't visibly drunk and acted the same upon leaving as he did upon arriving. Video surveillance agreed with both the statements made by employees and the manager of the bar. The bar is cooperating with police to further investigate the case.
Mr. Dunn's has had one prior DUI(driving under the influence) conviction which he received in April 2005. His prior DUI occurred in West Whiteland Township, Pennsylvania, which is very close to Monday's lethal crash site. However, his prior DUI was dismissed with a program that is eligible for first time non-violent offenders.
Please remember DUI deaths don't discriminate against the rich or poor! It's OK to drink and it's OK to drive, but please don't drink and drive! We lost a successful actor who brought many joyous moments to others. Also, I am sure Mr. Hartwell's family and friends will miss him dearly.
Article Can be found here:
No charges against bar in Dunn death, North County Times