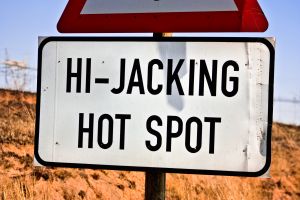 Escondido police warn citizens of Escondido and all San Diego citizens of the summer crime spike. Police aren't exactly sure what brings up crime during the summer but there are several theories on how and why it rises. One is that during the long warm summer days many people keep windows and doors open even when leaving the house. Inviting burglars and thefts to come in with little effort. Another is that because school is out, meaning that more students have idle time and nothing to do.
Whatever the cause may be you need to be aware of the potential dangers and be prepared to protect yourself and family. Escondido Police urge people to call in 911 reports of any suspicious activity or if you witness a crime in progress. Lt. Craig Carter of Escondido police stated, "You can get involved to whatever extent you want, just get involved." Taking an active role in your community helps to prevent crime, and make neighborhoods safer and more desirable place to live.
Many of the crimes consist of property theft of items valued under $400 dollars as well as car thefts. Many of these crimes are opportunity crimes only happen because windows, doors, and garages were left open while no one was home. One good way to deter small petty thefts is to remember to close and lock all doors, and windows to your house and car when leaving them unintended.
Data report for the past two years, 2009 and 2010, indicate that there are about 200-300 more crimes during summer than any other season. With 1404 crimes in the summer and 1,197 in spring we can see the increase in crimes during summer in Escondido.
Once again if you see any crimes taking place report it to the police, anonymous tips are always welcome to keep yourself safe.
Article can be found here:
Escondido: Police warn of summer crime spike, North County Times Newspaper, Tuesday July 5th 2011