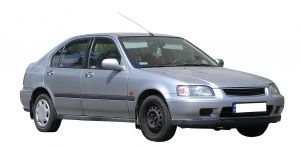 In Escondido, North County San Diego, around 6p.m. Friday, police officers pursued a vehicle in a long and violent car chase. Initially, the officer observed the car driving suspiciously so he ran the license plate number and found the vehicle was reported stolen Honda Accord out of Chula Vista. The driver then sped off in the car and the chase ensued. Shortly after the pursuit started, the driver of the stolen vehicle fired several rounds through the sunroof of the car at a police helicopter that was providing aerial support to the to police units on the ground. The driver of the stolen Honda Accord also fired several shots at police units. The driver while evading arrest used a variety of weapons including a handgun and shotgun to fire at pursing officers.
In addition, the driver fired several rounds at the police K9 unit. One shot pierced the windshield passing just over the officers right shoulder and going through the seat almost hitting his dog partner in the back. Lucky neither the officer nor his partner were injured in the firing however other rounds fired disabled the vehicle, blowing out the front two tires. The pursuit continued at speeds ranging from 5 to 130 miles per hour.
At one time during the chase, an officer on foot unsuccessfully tried to deploy a spike strip but was fired at several times. The officer was not hit but the bullets hit other vehicles. Once again no one was injured by the reckless and dangerous firing done by the driver of the stolen vehicle. As the driver approached Westfield's North County Mall parking lot, he exited the vehicle and laid down on the ground before officers had the opportunity to approach him. Lt. Craig Carter, said "I don't know why he stopped, he obviously knew we were there." The pursuit stopped here as the man was taken into custody.
The driver of the vehicle's name is being withheld until further notice and is facing a variety of charges, including felony evading and suspicion of 11counts of attempted murder, and firing at an aircraft.
Police Investigate man who fired rounds on chase, March 21, 2010